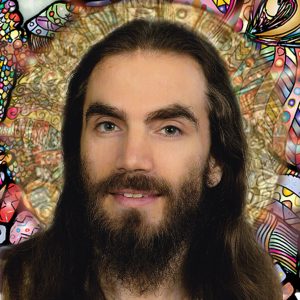 "My name is Pablo Johann,
I am a multidimensional musician, life coach, ceremonial leader
and student of the sacred native traditions of this world.
This life is dedicated to cultivate the heart & mind, bodies and soul
according to ancient yet timeless methods of self cultivation,
creating peace, leading a happy, healthy life and
uplifting and inspiring other people on the way.
Being born as Alexander Pablo Johann Leitner in Leoben, a litte town in Styria/Austria,
as a child my parents gave me two great gifts that would later on serve as great companions on the path:
Music & Meditation.
From an early childhood on movement was studied deeply, from acrobatics,
martial arts, track & field, to every sport that was available at that time.
In my teens, appart from questioning every existing structure in society,
followed a deep study of the guitar and music from J. S. Bach to Jimi Hendrix.
After studying music and especially the guitar ( at the Franz Schubert Music School, Joe Zawinul Music School and Gustav Mahler Conservatory) I was working for several years as a musician, singer, guitarist, bandleader, performer and composer, traveling the world extensively with different musical formations, starting to get to know different cultures and ways of living.
A fresh perspective and new studies followed, Hatha Yoga, Magical movements from Amerikua, Mayan Cosmovision, Sacred Sound Ceremonies, Social Engeneering, Sustainable Project Management, a.m.m.
The focus was increasingly directed towards a holistic, sustainable lifestyle.
Sacred Music and Art serving as a means to uplift families and communities in the strong transformational process that is ongoing in the world.
Together with Sabine Johann we founded in 2016
the Protect the Sacred – Association, a heart project to promote the learning between cultures.
We have been inviting teachers from different traditions, creating charity events and many festivities for a peaceful, heartfilling and conscious interaction with one another, a universal perspective and the reconnection with the earth as a living being.
– Awaking the ancient memory, diving into timeless wisdom –
At the moment we are in the process of creating a school
for the ancient sacred traditions, music & arts,
situated in Austria, the beautiful land
of our ancestors."